Efficient Web Design Using Adobe Fireworks
Jim Babbage
Newmedia Services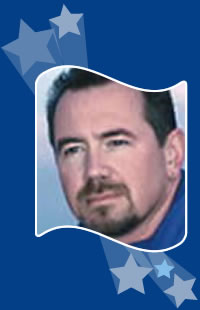 Learn the techniques employed by advanced Fireworks users to quickly design and mock up web pages or complete websites. This hands-on lab is presented by Jim Babbage, author of "Adobe Fireworks CS4 How-Tos: 100 Essential Techniques" and "Adobe Fireworks CS4 Classroom in a Book."
Jim's professional career began in commercial photography. He worked in various photo studios from 1984 until about 2002. Photography is - and has always been - something he enjoys on a personal level as well as a professional one. His self-education in digital imaging began with Photoshop 2.5 in the early 1990's. My involvement with web began in the mid-nineties.
Born and raised in Toronto, He taught imaging, web design and photography at Centennial College's Centre for Communication, Media and Design. Teaching and photography are two things he has always loved doing and he has been fortunate to be at the college since the early 1990's teaching in a part-time capacity. Jim is a partner in communications company, Newmedia Services, specializing in the things that he teaches. Jim also produces tutorials at CommunityMX.