Dreamweaver and WordPress Integration
Luke Kilpatrick
Fire on the Bay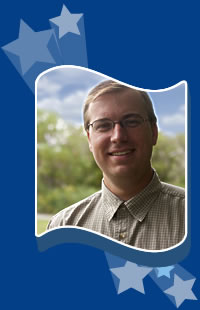 Luke Kilpatrick has been building and designing leading edge web sites since 1996. Blogging since 2006 on his own WordPress blog, he has helped setup and customize wordpress to serve the needs of many users and companies.
Since graduating from the Digital Media Technical Production program at Seneca College, North York, Ontario in 2001. Luke has worked for companies based in Wisconsin, Illinois and California.
Working with a diverse range of companies such as Kohler, Tripp-lite, Broadchoice, Design within Reach, and ODA has given Luke a well rounded view of many industries businesses and how CMS powered websites and applications can meet their needs. Luke is also the current manager of Fire On The Bay, an Adobe Fireworks user group as well as the Co-Manager of Photoshop Till You Drop, a Photoshop Usersgroup, both usergroups serve the San Francisco Bay Area.