Flex/AIR
Duane Nickull
Adobe, 22nd Century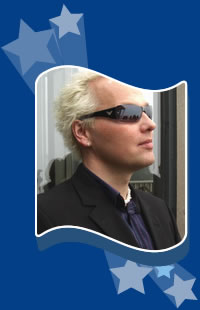 "Chaos" works as a senior technical evangelist for Adobe Systems, Inc. The main focus of his professional career has been to work for both the United Nations CEFACT committee and OASIS for the purposes of writing and building new architectures for global integration of multiple systems.
Since 1996, he has worked on multiple enterprise architectures including many service oriented architectures (SOA) within various standards bodies including W3C, UN/CEFACT, OASIS and others. He has also contributed to many SOA papers and articles on service oriented architecture. His focus has shifted towards many web service standards in recent years
He has worked on many other interesting technologies including the first contextual XML Search Engine, an Alternative fuel hydrogen project and the new UN/CEFACT eBusiness Architecture and related technologies.
In addition to all his web work, Duane has another side. That of Rockstar! Duane's is the bassist and lead vocalist for 22nd Century, has rocked the house with their latest release, the twenty second century, which was listed as one of Billboard's Top 500 CD's of 2008. Duane plans to rock MiniMAX like noone ever has before!